Pioneer Dj Hdj-Cue1 Dj Headphones Black
My Style, My Cue
Start your DJ journey with HDJ-CUE1 headphones. These styled DJ headphones are built on DNA from our pro models but are available at a much more modest price.
While these entry-level cans are our most affordable pair yet, they match many of the feature and quality benchmarks set by our professional headphones range. Choose the HDJ-CUE1 for a pro look and feel, rich sound, compact and flexible design, and high-quality finish. Enjoy specialist sound tuning inherited from the pro-leve perfectly hear low frequencies in the bass and kick drums so you can mix precisely and know exactly what your friends will hear when you drop the next track.
If you're interested in wireless headphones, check out the Including all the same features plus Bluetooth technology that enables you listen and play on the go, they're available in a range of colors to match your individual style.
Key features
High-quality sound

Hear the full richness of your music when DJing or just listening to a favorite track. Dynamic drivers enable you to feel the bass and hear mids and high-end sounds with crystal clarity, helping you to mix with pin-point precision.

Built to last

Each HDJ-CUE1 model can handle the heavy stress that DJing places on headphones. All moving parts have passed our strict-in house durability tests and extra-strong metal sliders in the headband bring added reliability.

Comfortable pro-style design

With ear cups that turn a full 90 degrees and a flexible, cushioned headband, you can comfortably monitor your mix your way. Listen with one ear while the other cup rests on the back of your head, or while your headphones are draped around your neck.

Customizable look

Personalize your look and express yourself by switching out the cable and earpads for one of 5 brightly colored replacements. Our separately sold HC-CP08 accessory pack is available in orange, yellow, green, blue, and pink.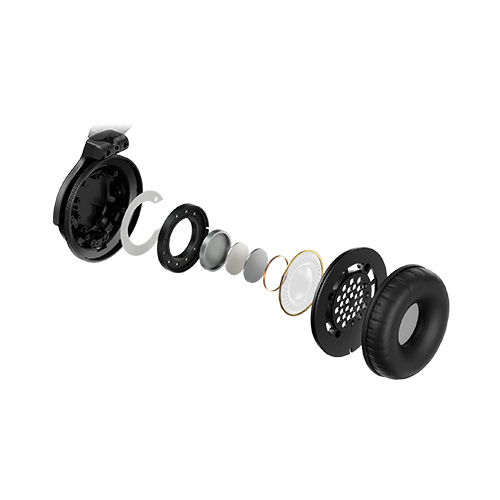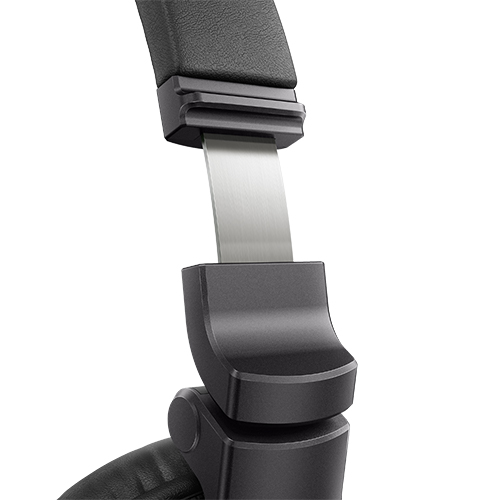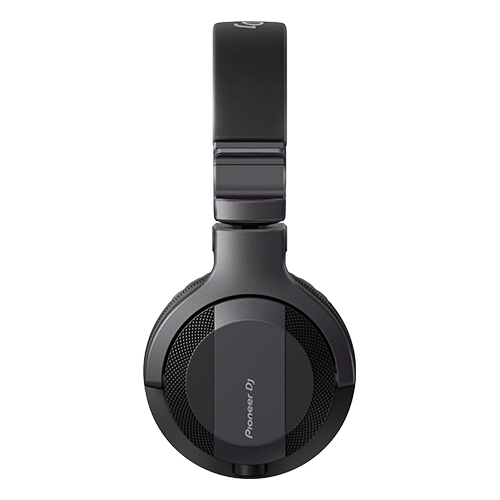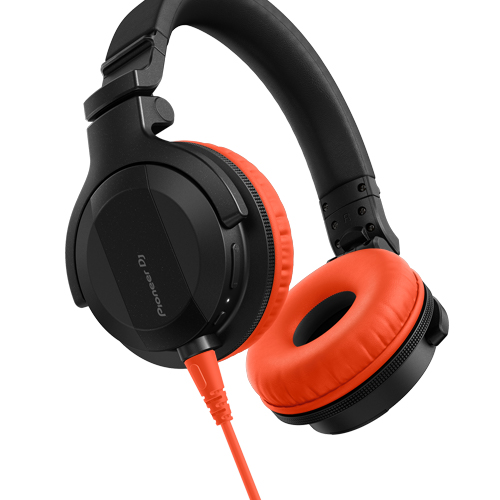 Compact and portable

The lightweight, folding design means you can easily take your headphones wherever you go.

Detachable cables

A detachable 1.2m short-coiled cable is included, giving you freedom to move while performing, and its bayonet connector prevents accidental disconnections.

01

Customizable
look

Stand out from the crowd with customizable headphones. The wired HDJ-CUE1 version is finished in dark silver, while the Bluetooth models come in a choice of black, white, and red. Once you've got your base color, you can express your individuality with interchangeable earpads and cables in orange, yellow, green, blue, and pink – all available separately. Get more than one set and change up your look whenever you feel like it.

02

Immerse yourself
in sound

Experience your favorite tracks like you've never heard them before. Precise sound tuning lets you hear the lows, mids, and highs in the music with crystal clarity, helping you to smoothly mix tracks together.

And, when you're ready to play for your friends, you'll always know exactly how the next track you drop is going to sound.

03

Pro-style.
Pro-comfort.

The HDJ-CUE1 is light — weighing less than 250 grams— meaning you can use them all night long and stay comfortable. Adjustable ear cups that can turn a full 90 degrees lets you wear them your way while your monitoring your mix.

Plus, they fold for any transport, so keep them with you at all times and always be ready to play a set at a moment's notice.

Reliable when performing

Impress your friends with a smooth set. The cable is designed so you won't knock it out of place when you're performing.

Built to last

No one said DJing was easy, which is why all our DJ headphones are built to withstand the heavy stress that DJing places on a pair of headphones. The HDJ-CUE1 is no exception. Perform night after night, until the early hours, and your Cue1s will still work just like they did on the day you got them.