Haylou, Smart Watches
Haylou Solar Lite Smart Watch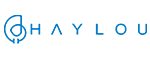 Availability:
Out of stock
---
1.38″ color large display
100+ watch faces customization
IP68 waterproof
100 color large display
Female physical health
Mentioned discounted prices will be calculated on checkout

LKR 9,900

LKR 9,900

LKR 10,450

LKR 10,450


රු16,990

or 3 installments of
රු3,666.67
with

Out of stock
Delivery Information (Estimated Delivery Time)
Instant: within 3-4 hours during 8:30am - 7.00pm on working days (Mon-Sat) for Colombo and suburbs only
Express: within 1-2 working days
Standard: within 4-6 working days
Haylou Solar Lite Smart Watch
All-new Style at Any Time
Stylish Watch Faces
The Haylou Solar Lite smartwatch comes with over 100 online watch faces. You can customize the watch face with your favorite picture and define your style.
Efficient and Unrestricted Workouts
100 Workout Modes
The Haylou Solar Lite smart watch supports 100 workout modes for even more choices. The upgraded high-precision motion sensor can accurately record your workout data.
Enhanced Watery Resistance
IP68 Waterproof and Dustproof
The Haylou Solar Lite supports IP68 waterproof rating. You can wash your hands without taking your watch off. Just enjoy your workouts with its enhanced water resistance!
Quality Sleep for Quality Life
Scientific Sleep Monitoring
The Haylou Solar Lite smartwatch automatically records sleep duration, depth, REM, etc., helping you know more about what's happening during your sleep to develop healthier sleep habits.
Blood Oxygen Testing
Stay Energetic Anytime
Always worry about your blood oxygen status? Solar Lite can dynamically track your blood oxygen status even at nighttime, providing a better picture of your physical condition.
24-hour Heart Rate Monitoring
The Haylou Solar Lite accurately monitors you even during high-intensity workouts with optimized hardware optical path and algorithm. It will vibrate upon detecting a high heart rate with heart rate alerts.
Stressful? Take a Deep Breath
All-day Stress Detection
All-day stress detection helps you better balance work and study. When stress is high, use breathing training to help you relax your body and mind in time and restore energy.
Companionship in Special Times
Female Menstrual Cycle Management
Get predictions and reminders for upcoming fertile and menstrual periods. Live elegantly and without worry.
The power that the Distance
20-day Battery Life
When fully charged, the Haylou Solar Lite can last for more than a week. Basic usage mode can reach up to 20 days, so you don't have to be inconvenienced by frequent charging.
Based on 0 reviews
Only logged in customers who have purchased this product may leave a review.