Baseus Crystal Transparent Magnetic Case and Tempered Glass set for iPhone 14 Series
Provide your smartphone with the highest level of security! The Baseus Crystal protective set, which consists of a magnetic case and tempered glass, will effectively protect your phone from any damage, cushion falls and keep your device aesthetically pleasing. The case is equipped with a lens holder and stand, which has an impressive magnetic force and increases the comfort of use. Another advantage is the extremely thin design of the product. The set is compatible with the iPhone 14 Plus.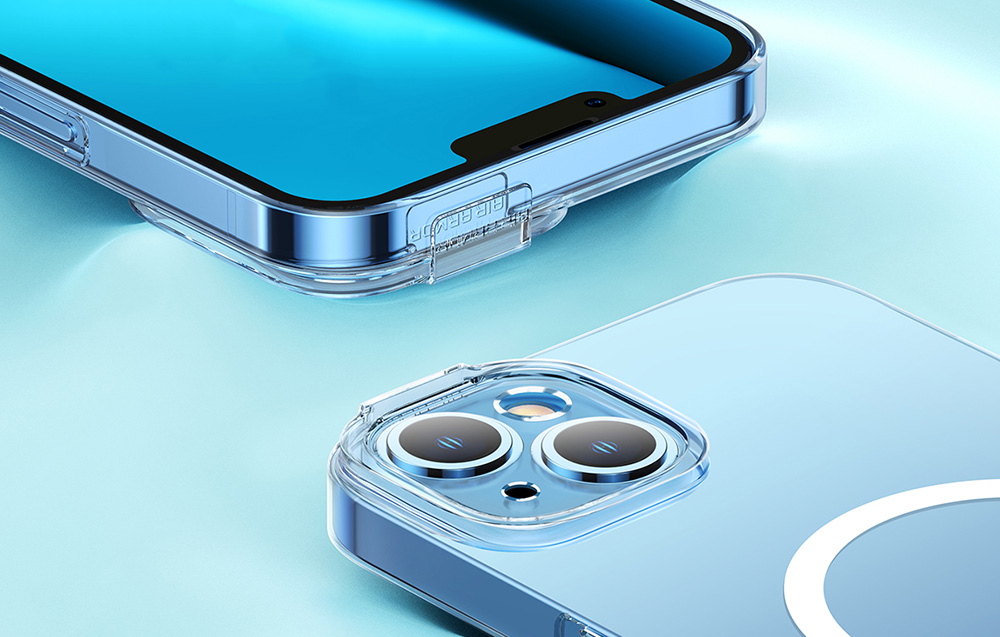 Innovative design
Do you get stressed every time your phone falls out of your hand? You can easily solve this problem! The Baseus Crystal case consists of 3 innovative layers that provide effective cushioning in case of a fall and increase resistance to damage. The flexible layer softens impacts by 20%, the layer equipped with air cushions cushions falls by 49%, and the shatterproof layer softens falls by 30%. In addition, the new Air Armor protection system, as well as a special frame, increase the level of protection for the lens.
Stunning clarity
The Baseus product is made of judiciously selected materials that are resistant to yellowing. Oleophobic coating ensures that the case is resistant to traces of use, such as fingerprints or sweat stains. As a result, your phone will maintain an aesthetically pleasing appearance and will always be clear. For your convenience, the product has cutouts for buttons. The case is only 0.1 mm thick and fits perfectly on the iPhone 14 Plus.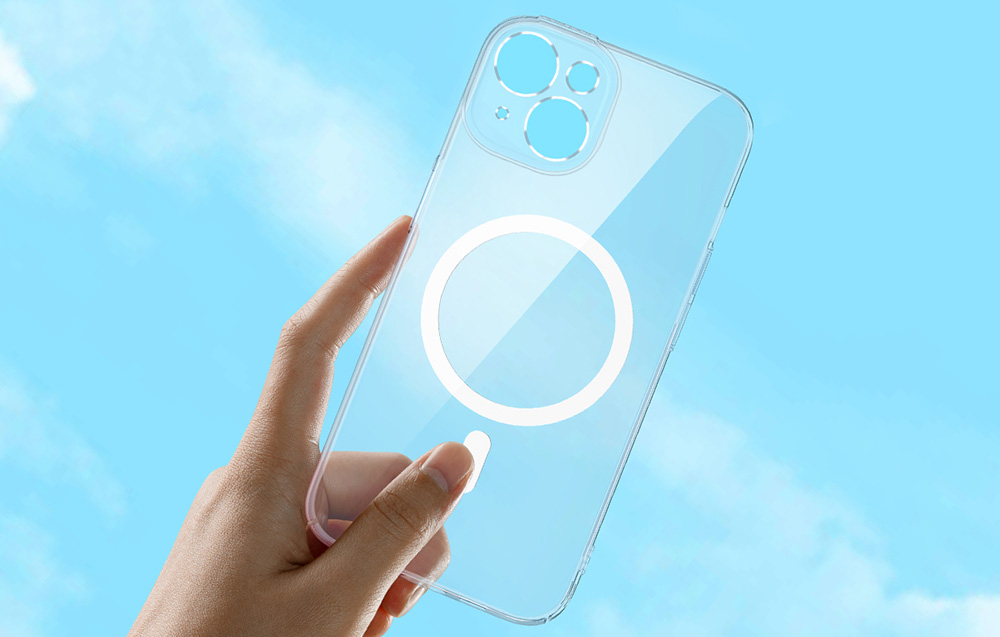 Additional perks
Baseus Crystal magnetic case is compatible with wireless chargers and Magnetic devices and accessories. Strong, instant and precise magnetic adsorption is made possible by up to 38 N52 magnets. A tempered glass is also included, so every part of your smartphone will be protected to the maximum. The application of both the glass and the case is extremely simple. All for the sake of your comfort!